Stories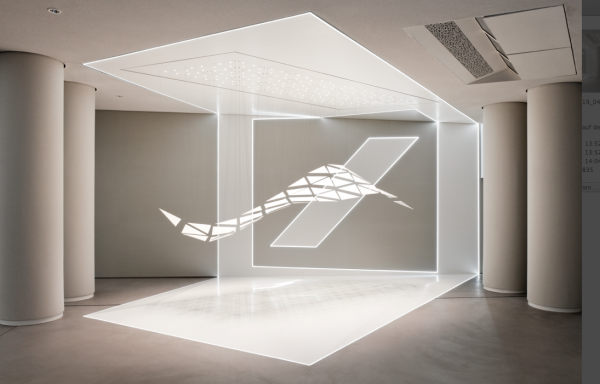 Meet Joachim Sauter
"It's more about beauty in the meantime. Nowadays we are in a time where the idea of poetry is again important, because all information is accessible at anytime, so information is no longer interesting, especially for me, so its more about deciphering things, the door opener for allowing people to decipher things is beauty, it's not about direct communication, it's more about poetic communication, and poetry is always about encrypting things and deciphering things.
"It's not about technology, it's about beauty." These are not the words one would expect from a man whose work is rooted in technology. But then again, Joachim Sauter, professor for New Media Art and Design at the Universität der Künste in Berlin and the founder of ART+COM, is full of unexpected surprises. One of the founders of Chaos Computer Club, Sauter is busy these days connecting art with technology in order to better communicate a larger message; he calls it ART+COM. One might even call him a poet of technology.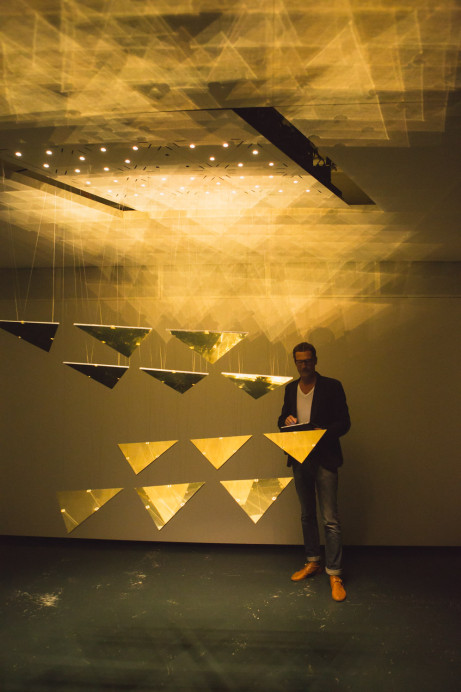 "Technology is so important for the future, but without understanding," he explains, "there is no technology." With this philosophy in mind, Sauter bridges the gap between art communications and technology to create works that will blow your mind. And he works in, what he calls, "the renaissance of the physical world."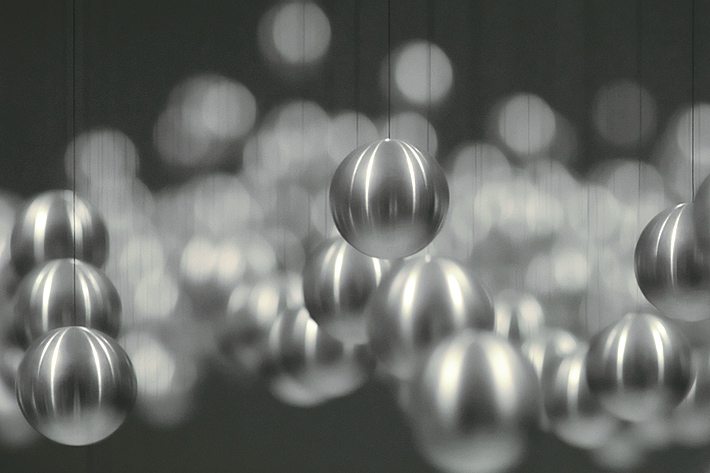 "With the internet," he says, "we live in an age where all information is accessible at all times. So information is no longer interesting. For me it's more about deciphering things and allowing people to see the beauty behind the information."
" When I need an idea, I don't go online or to the library. I go into nature and open the door to the subconscious."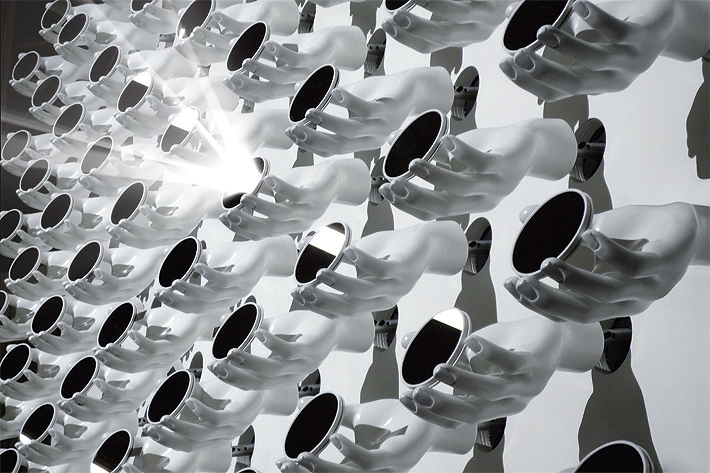 JOACHIM SAUTER
After graduating from the academy of fine arts in Berlin, Joachim Sauter studied at the 'German Academy for Film and Television', Berlin. Since the early 1980s, he has been working as a media artist and designer. From the beginning, Joachim Sauter has focussed on digital technologies and is experimenting how they can be used to express content, form, and narration. Fueled by this interest, he founded ART+COM in 1988 together with other artists, designers, scientists and technologists. Their goal was to practically research this new up-and-coming medium in the realm of art and design. Until now, he is leading this interdisciplinary group.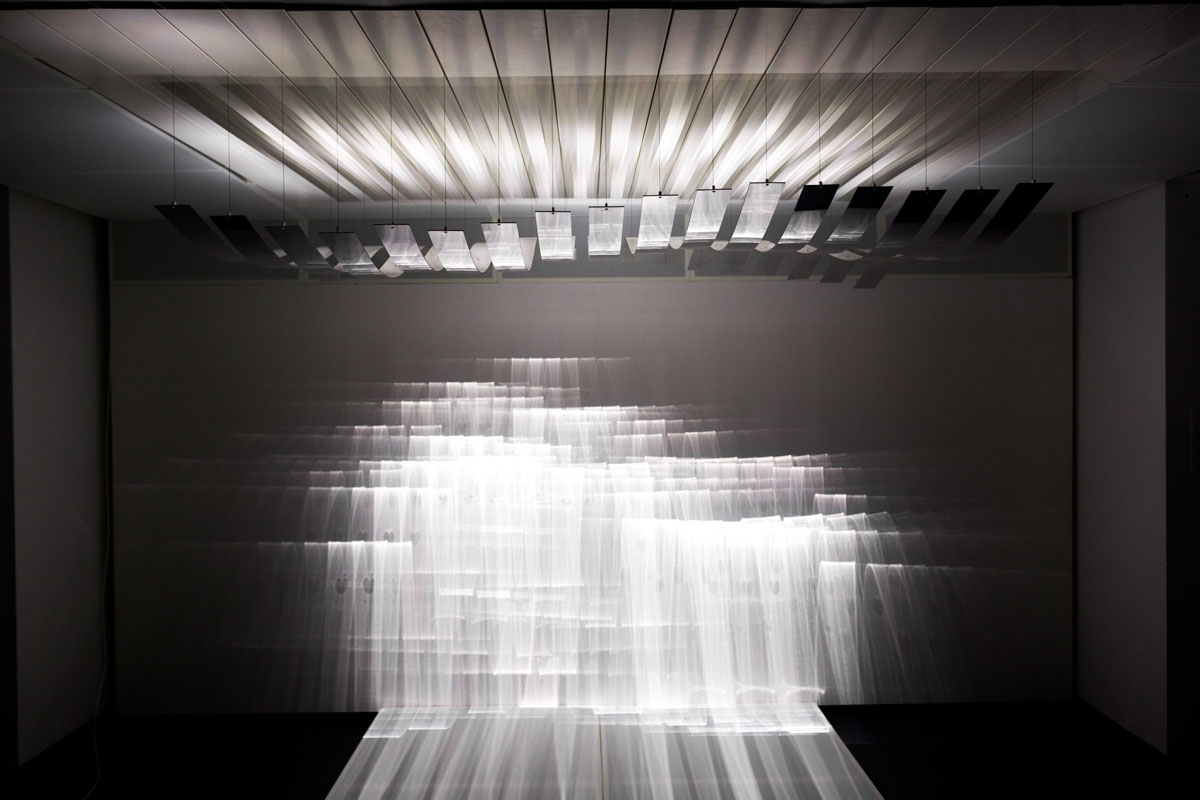 In the course of his work he was invited to participate on many exhibitions. Beside others he showed his work at 'Centre Pompidou' Paris,'Venice Biennial', 'Stejdilik Museum' Amsterdam, 'Museum for Contemporary Art' Sidney, 'Deichtorhallen Hamburg' , Kunsthalle Wien,'ICC' Tokyo, 'Getty Center' Los Angeles, MAXXI Rom.
He received several awards like the 'Golden Lion, Cannes', the 'D&AD Black Pencil', the 'Ars Electronica Interactive Award', the 'British Academy for Film and Television Interactive Award', ADC New York and ADC Germany Gold, the 'Grand Clio', the 'Red Dot Grand Prix', the "Designaward of the Federal Republic of Germany" and many other national and international awards'.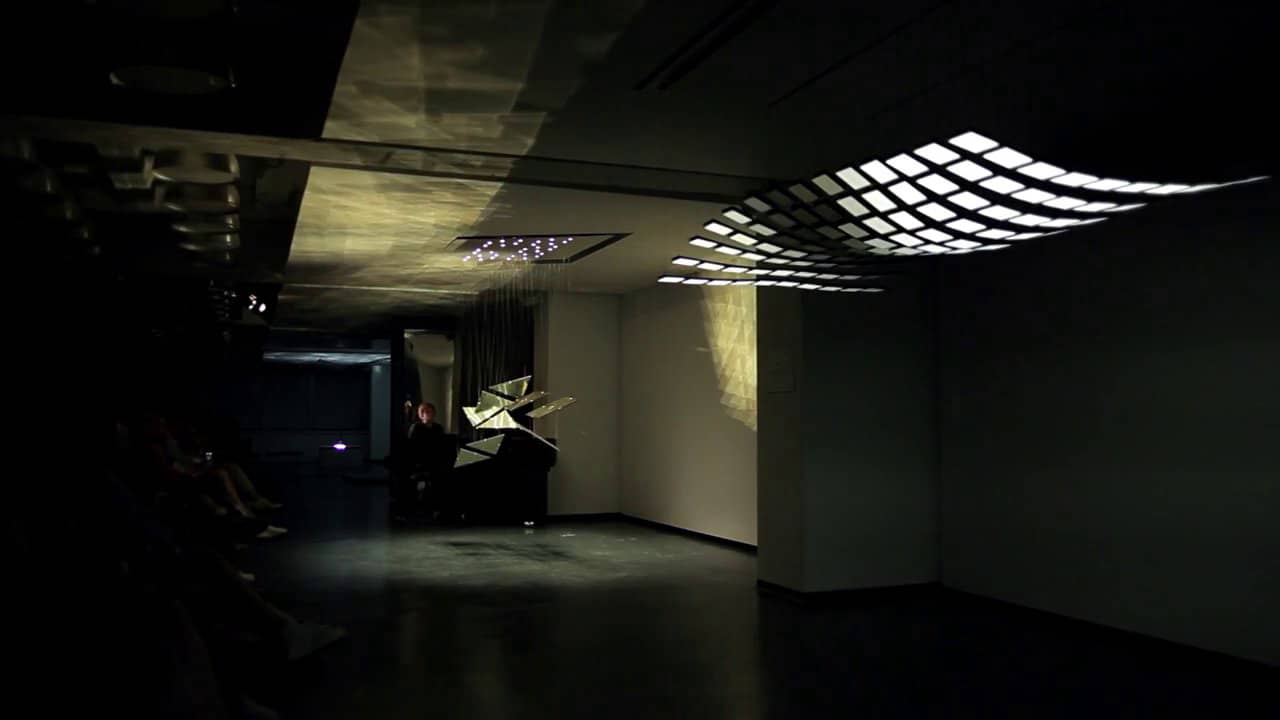 Since 1991 he is full professor for "New Media Art and Design" at the 'University of the Arts' Berlin and since 2001 adjunct professor at UCLA, Los Angeles.
www.artcom.de
www.joachimsauter.com