Stories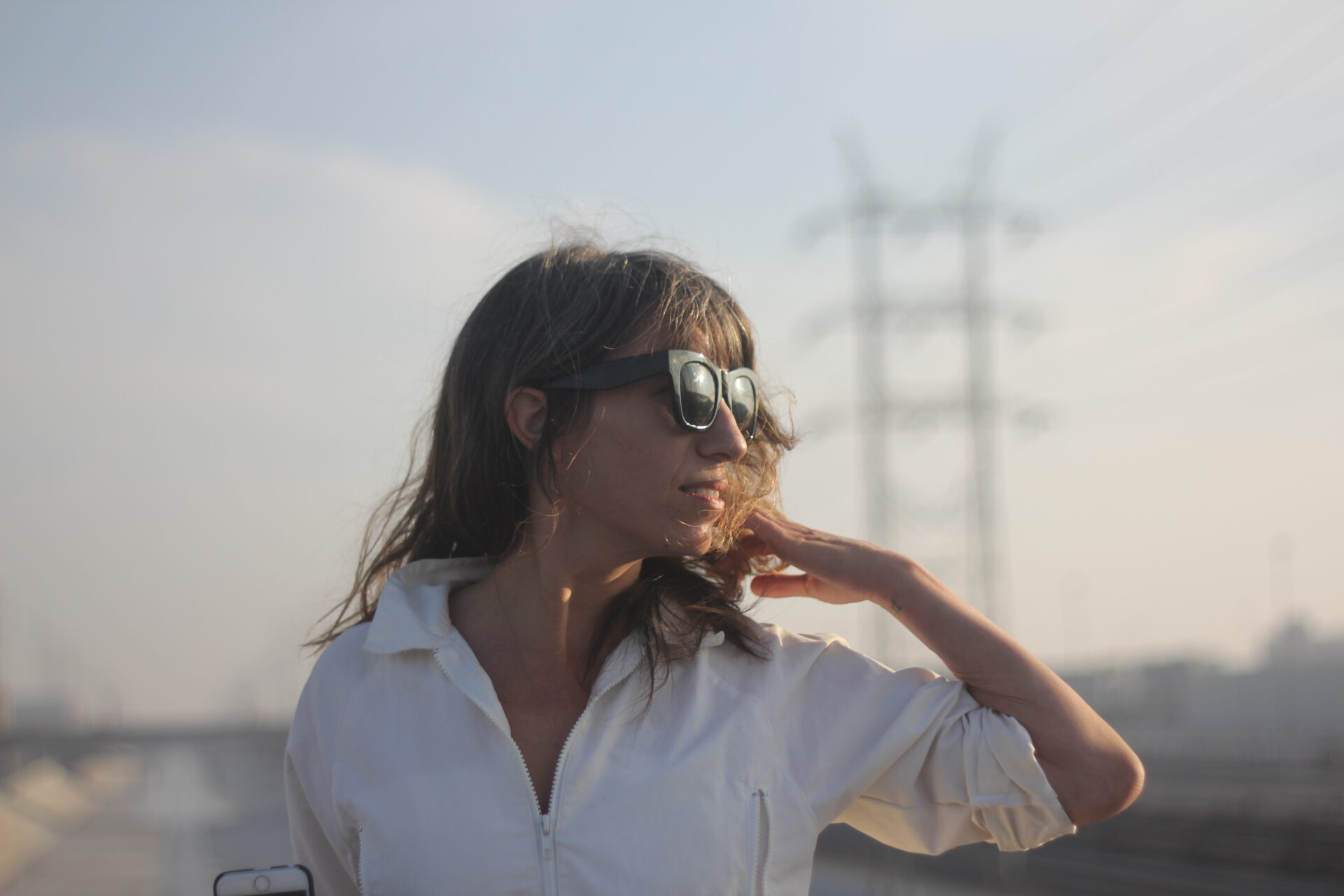 Meet Margot Jacobs
Soundcloud
Anchor
Spotify
Margot Jacobs – Senior Associate at Studio MLA: http://studio-mla.com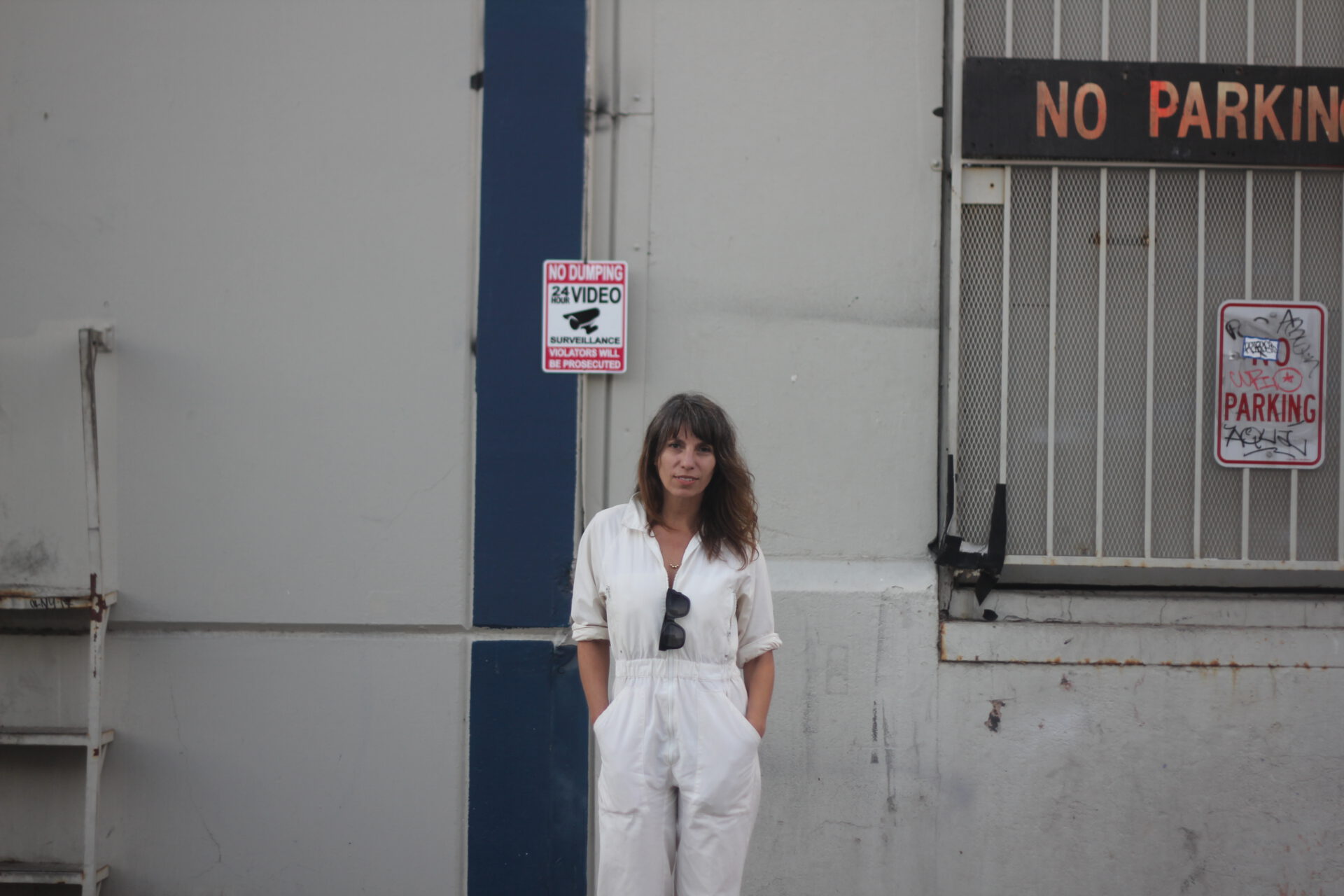 Margot Jacobs has a passion for designing meaningful spaces with and for people. She began her focus on sustainable systems-based solutions for resilient communities at the Swedish Research Institute (RISE). Drawing on her background in industrial design, research, and art, Margot designs and advocates for multiple-benefit landscapes including public parks, waterways, infrastructure systems and mixed-use developments in the US as well as Central and South America. She is currently leading the design for several mixed-use projects, parks, and green infrastructure along the LA River and in the Arts District. Committed to work that improves quality of life, she is active in water conservation, environmental justice, and pro-bono efforts. Her writing on the benefits of green infrastructure has appeared in the LA Times, Flaunt Magazine and the Stockholm World Water Week Proceedings. She earned her Bachelor of Science in Industrial Design from the Georgia Institute of Technology, her Master of Professional Practice in Interactive Telecommunications from NYU, and her Master of Landscape Architecture at UC Berkeley.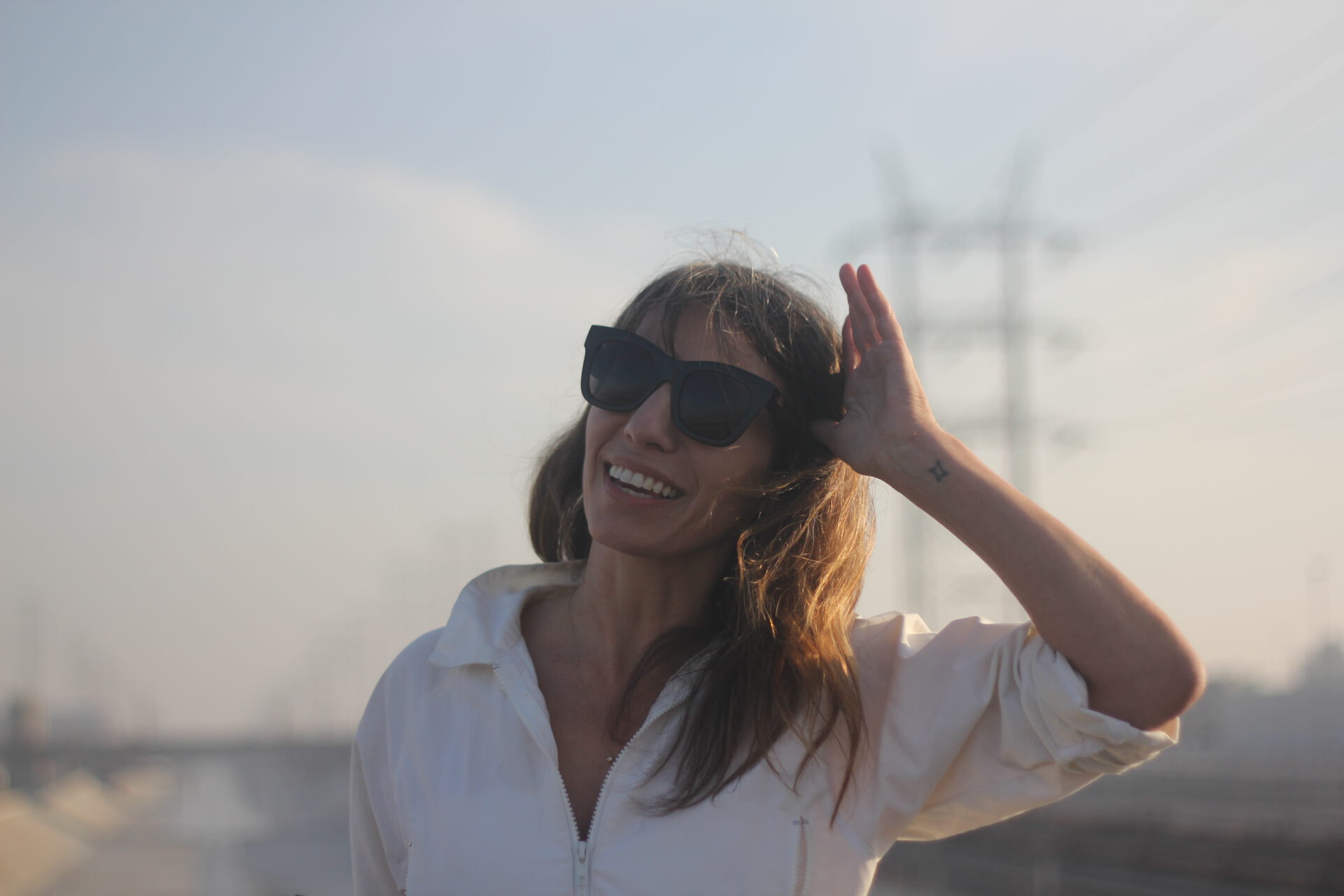 Margot also started an advocacy group, Alma and Friends. "Interested in the water infrastructure threatened by the DAPL, she wanted to use landscape architects' mapping to communicate the ecological and cultural impact of routing corporate fossil fuel infrastructure through Native American reservations and private land. So Alma and Friends built these maps with GIS data, entirely pro bono, spending more than 200 hours on them after work hours.
Here is the website created for the maps:
Beyond simply detailing the environmental cost to develop this fossil fuel source, Alma and Friends's maps put potential renewable energy resources, like wind and solar, in the geographic context of the pipeline. Diagrams of wind and solar potential for the area show places that could generate more power, employ more people, and create none of the carbon emissions that oil does.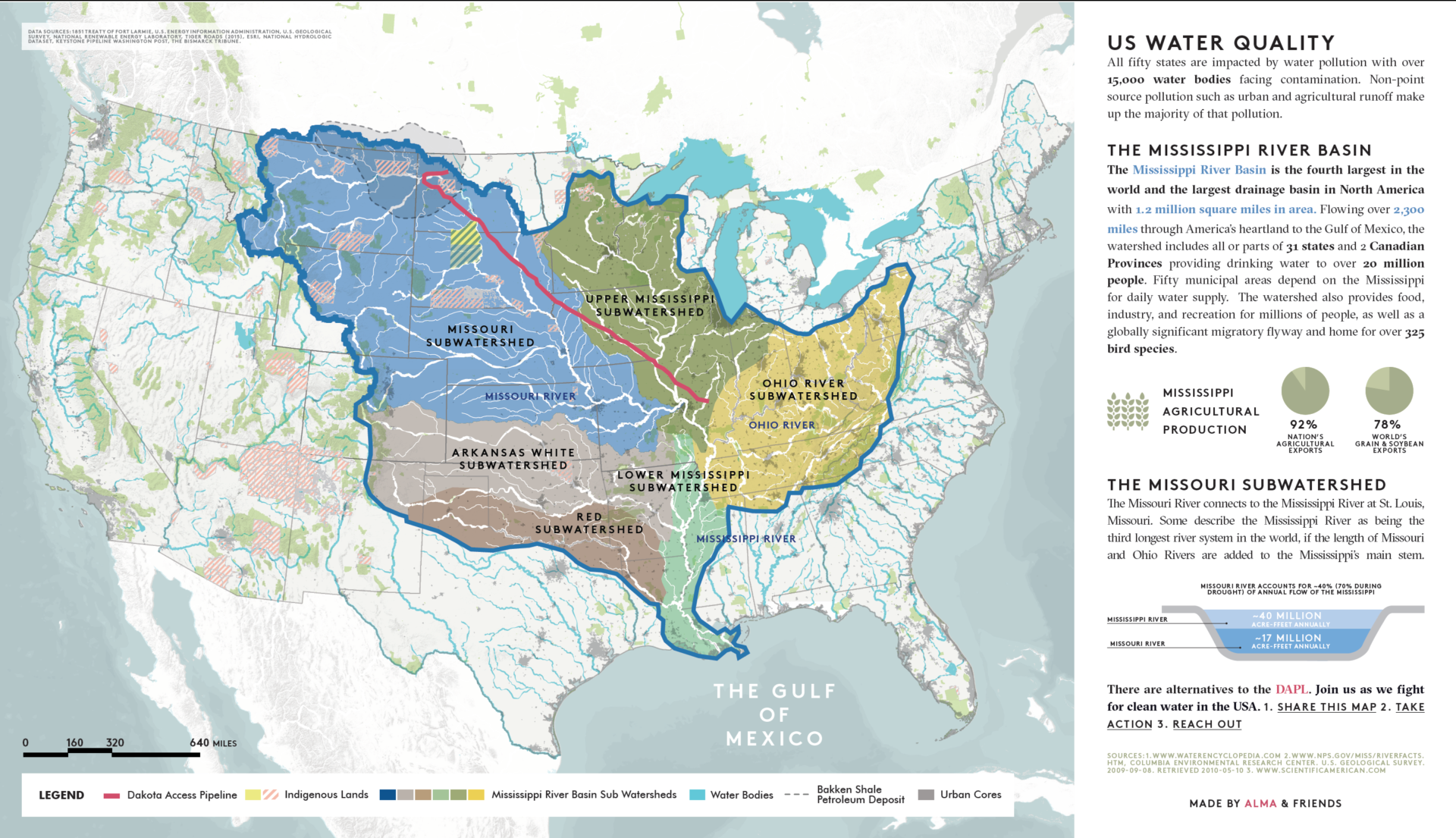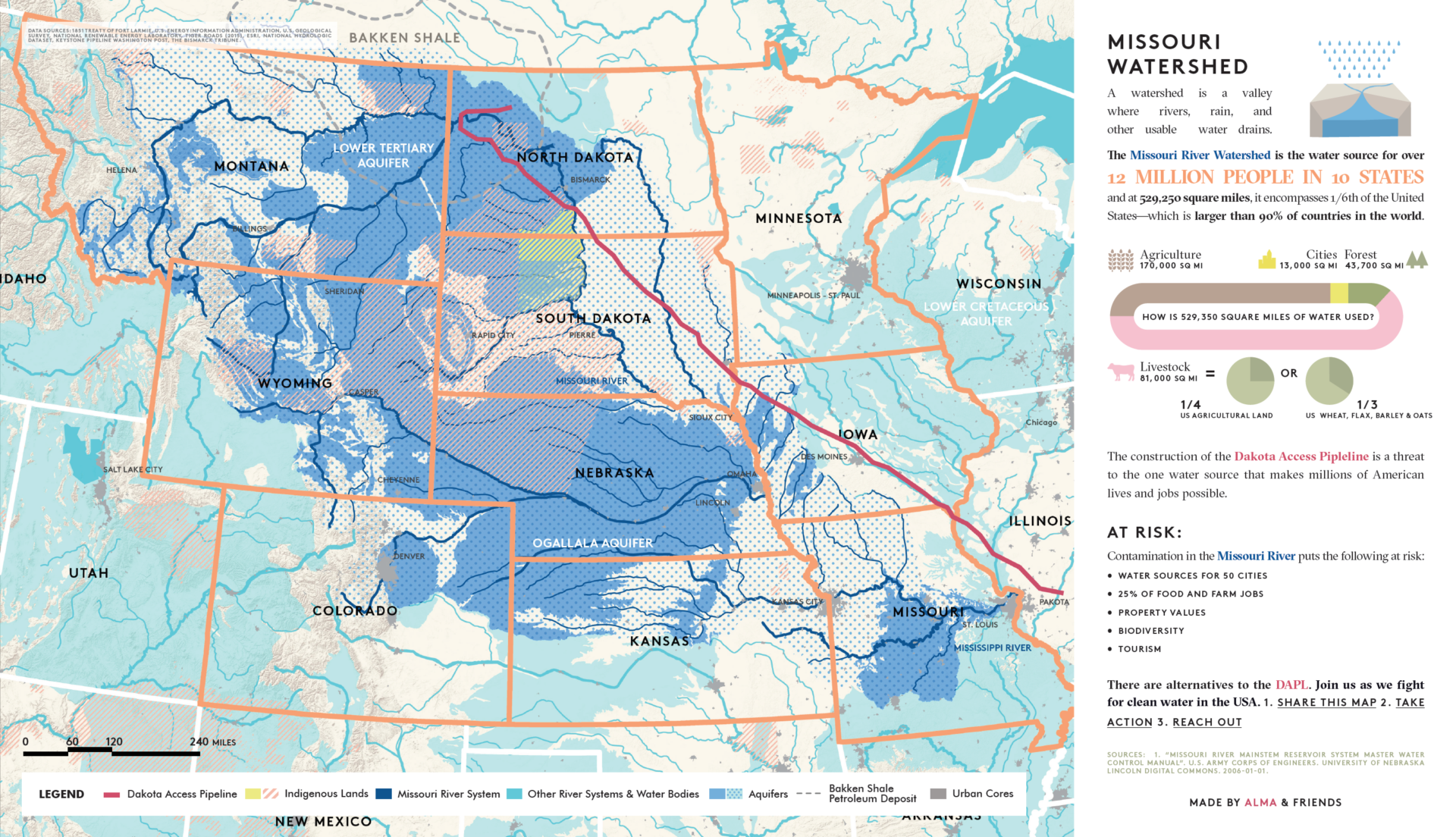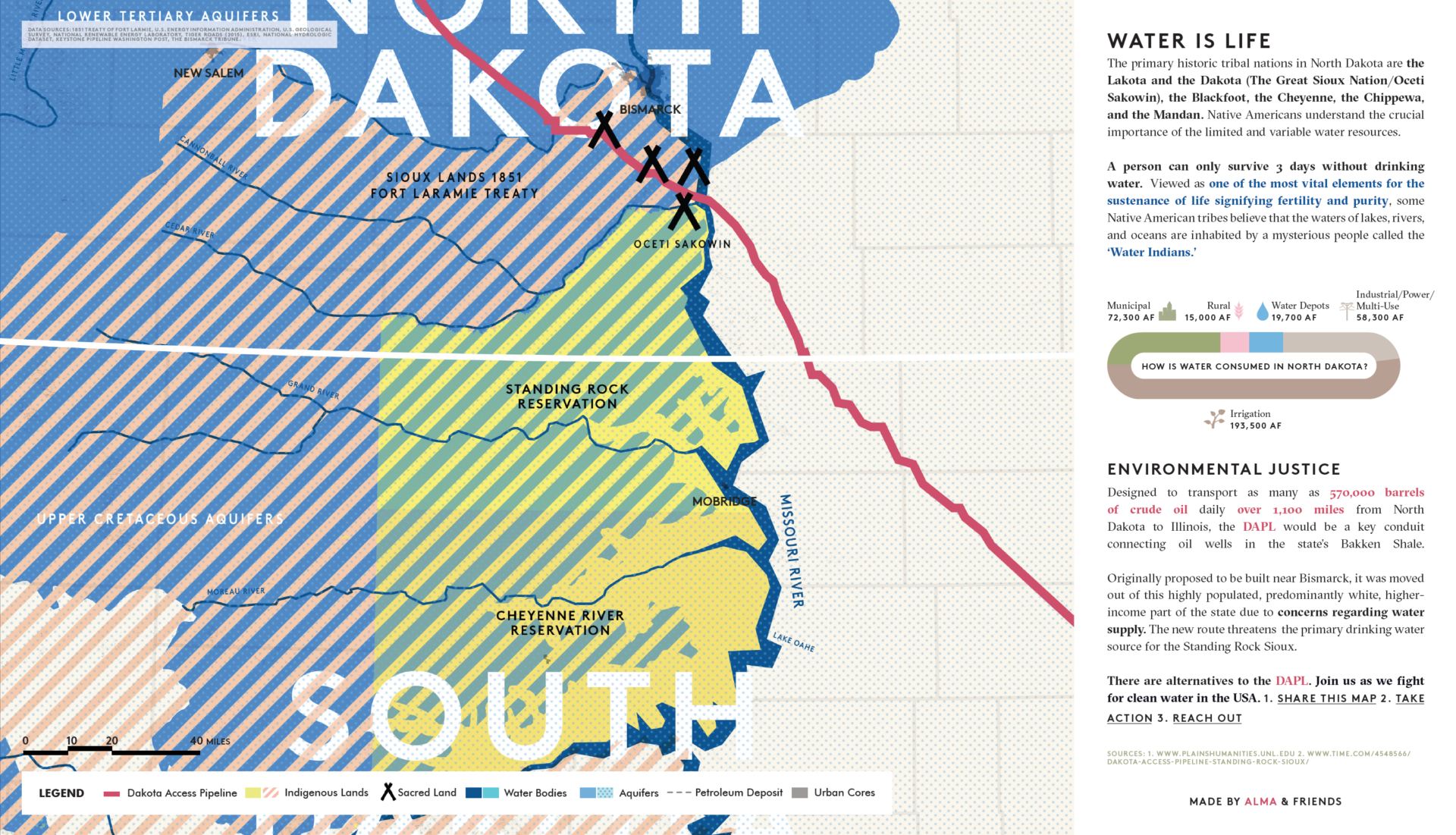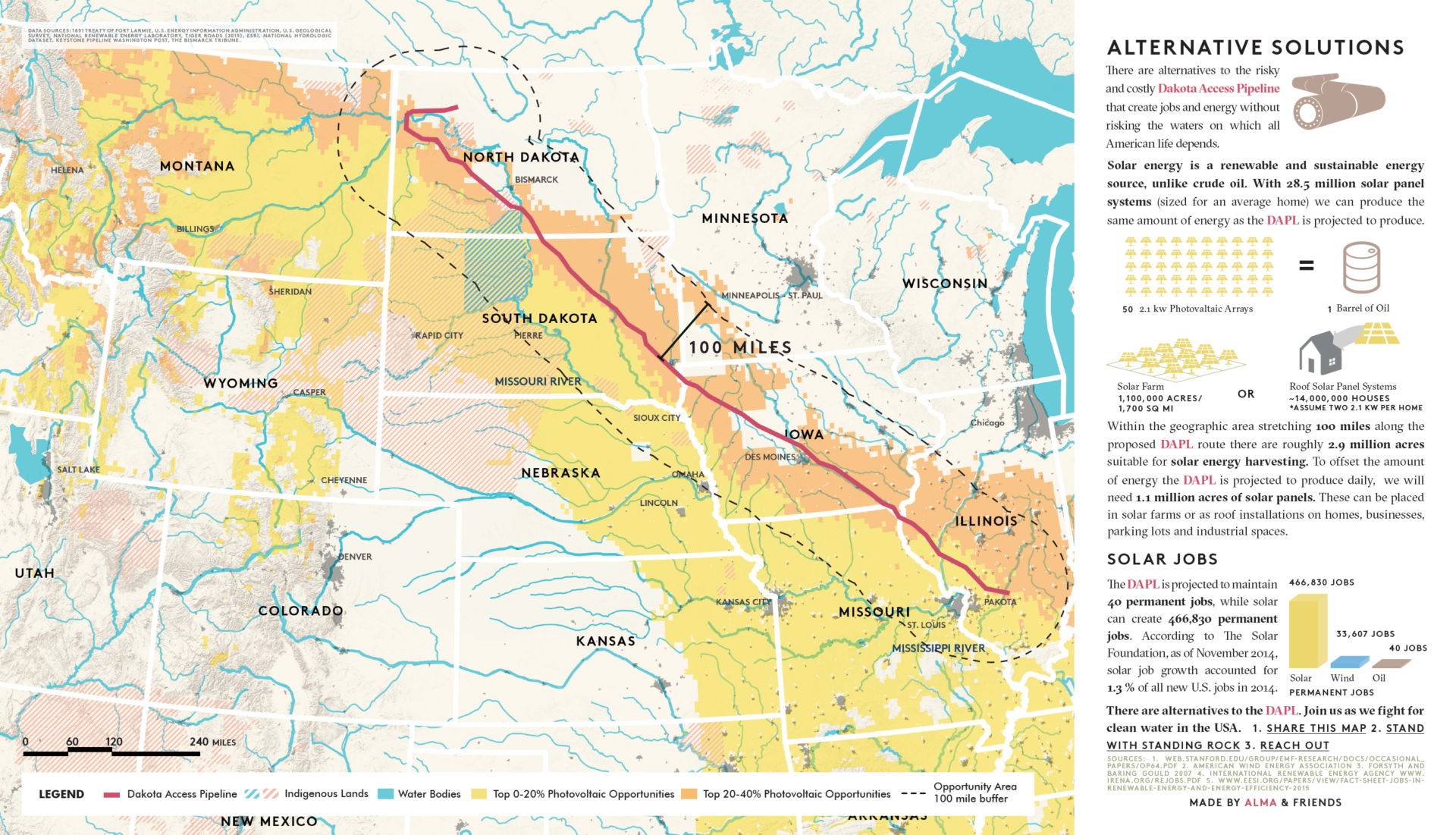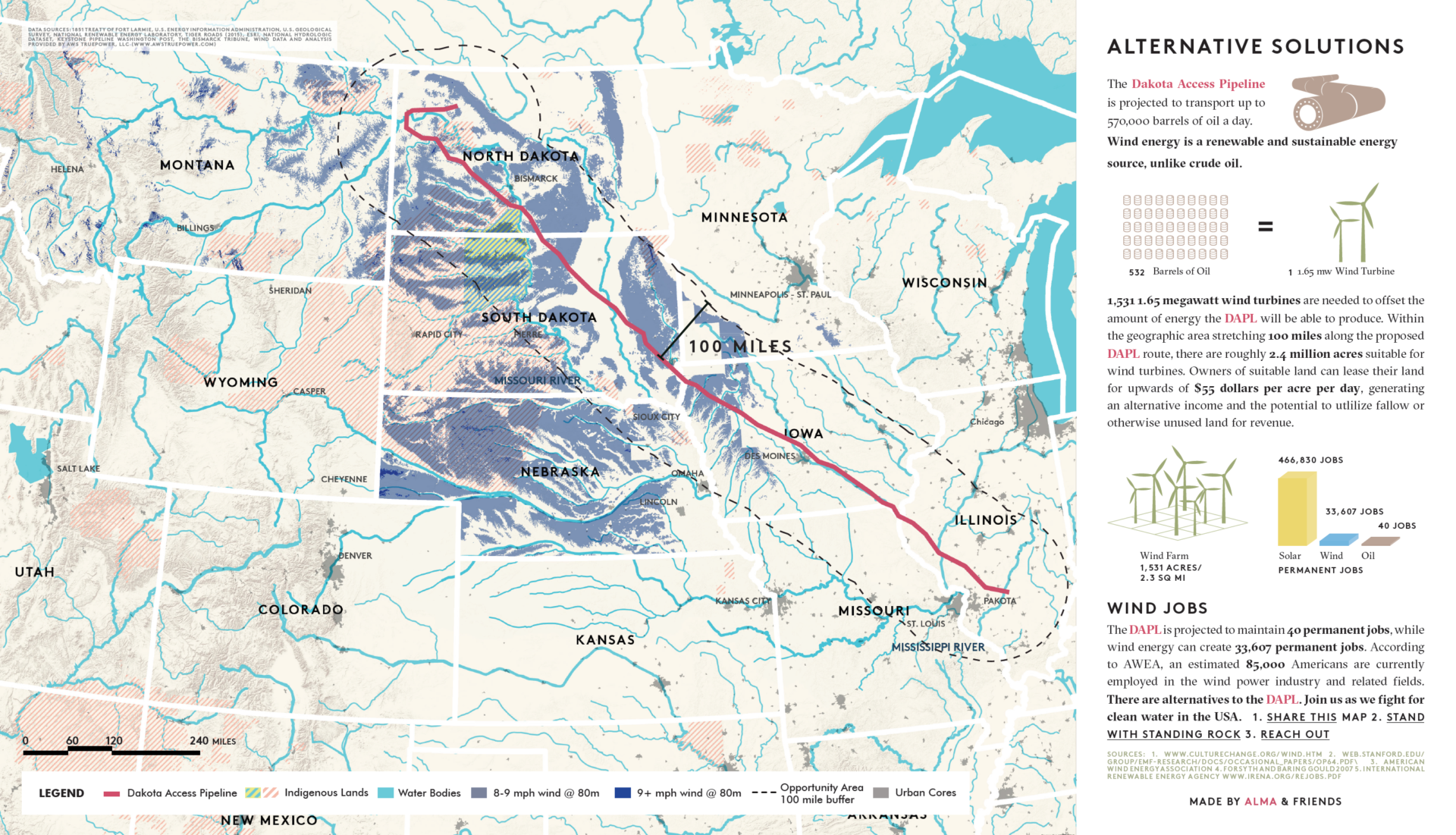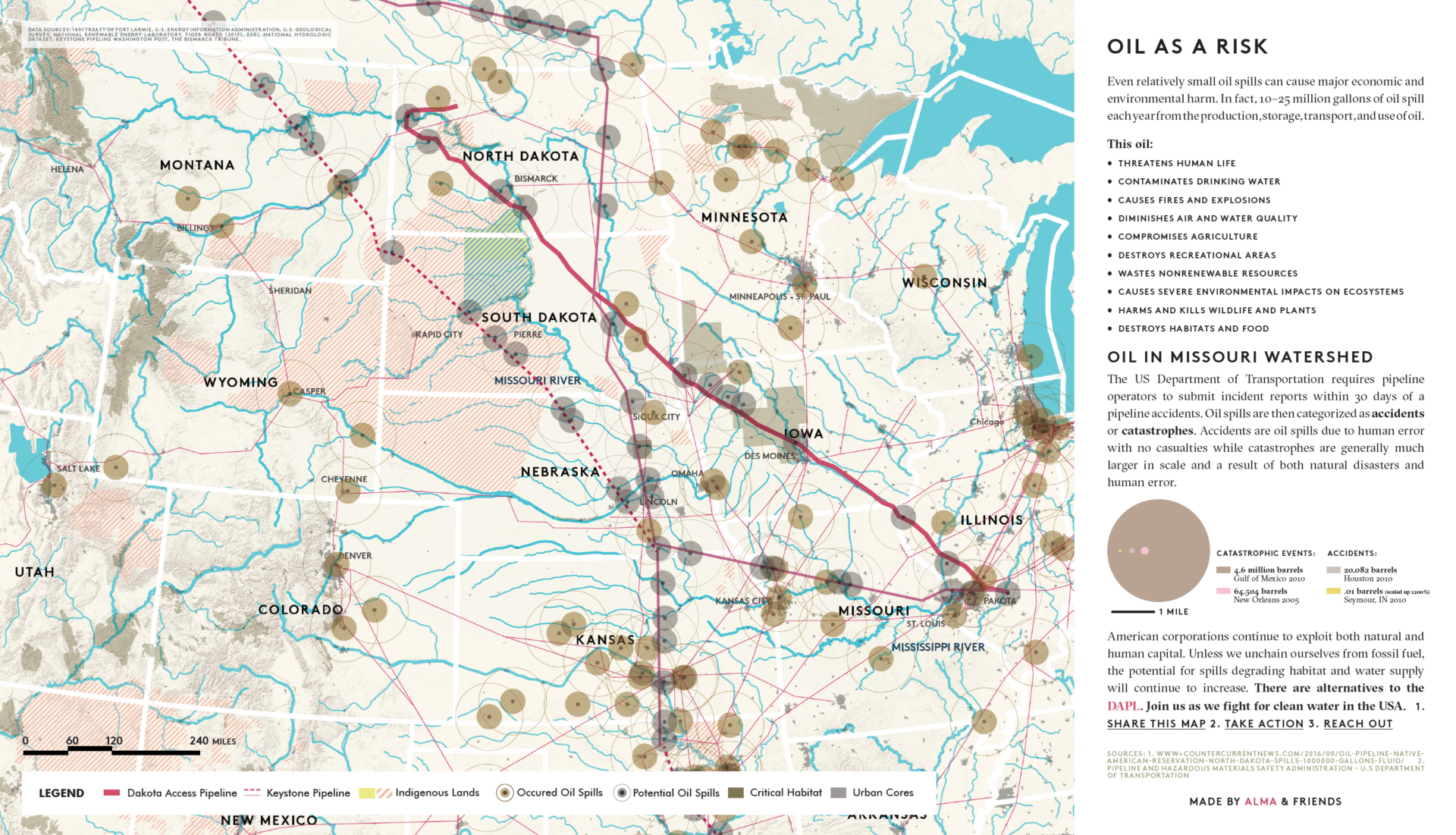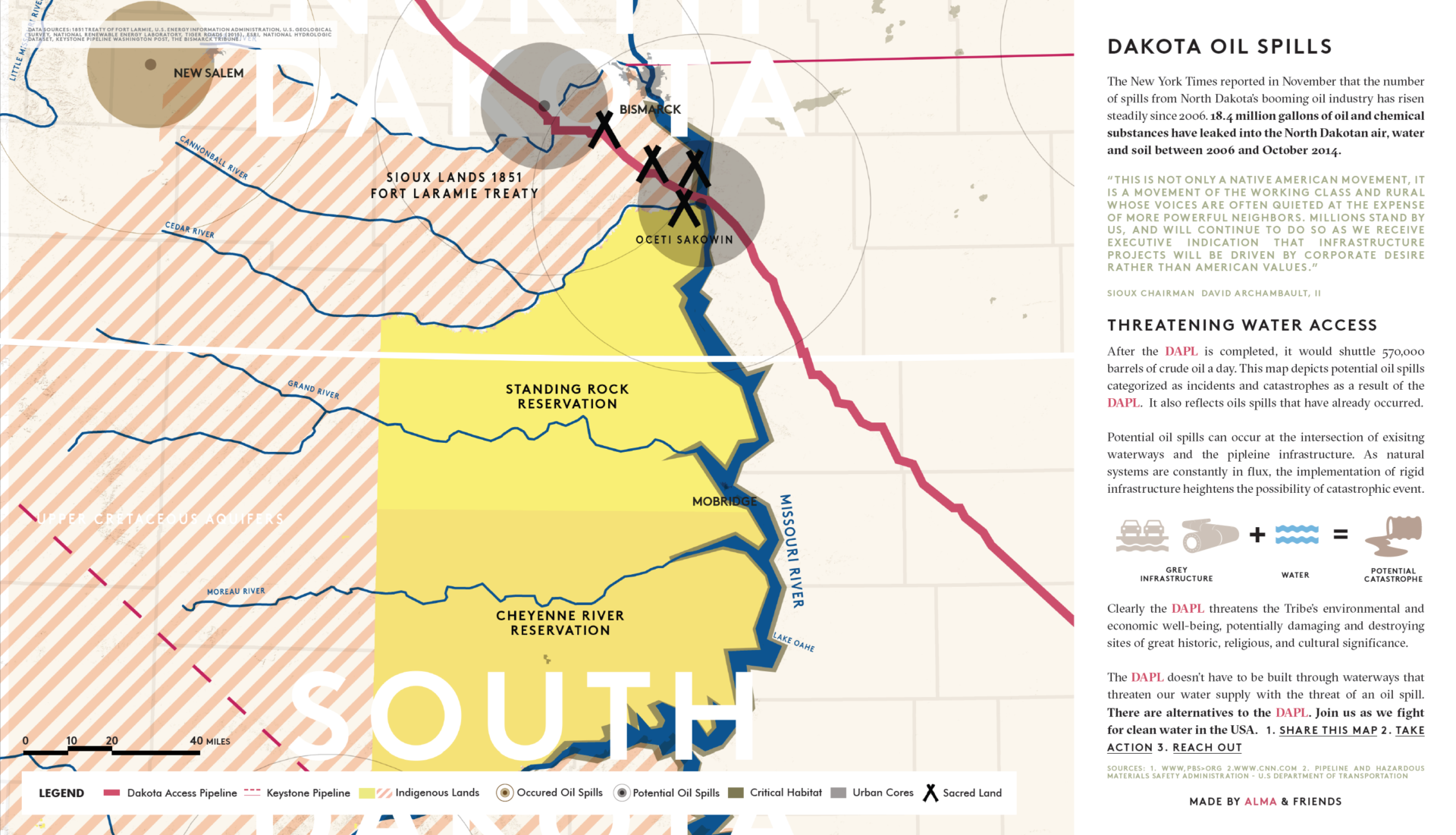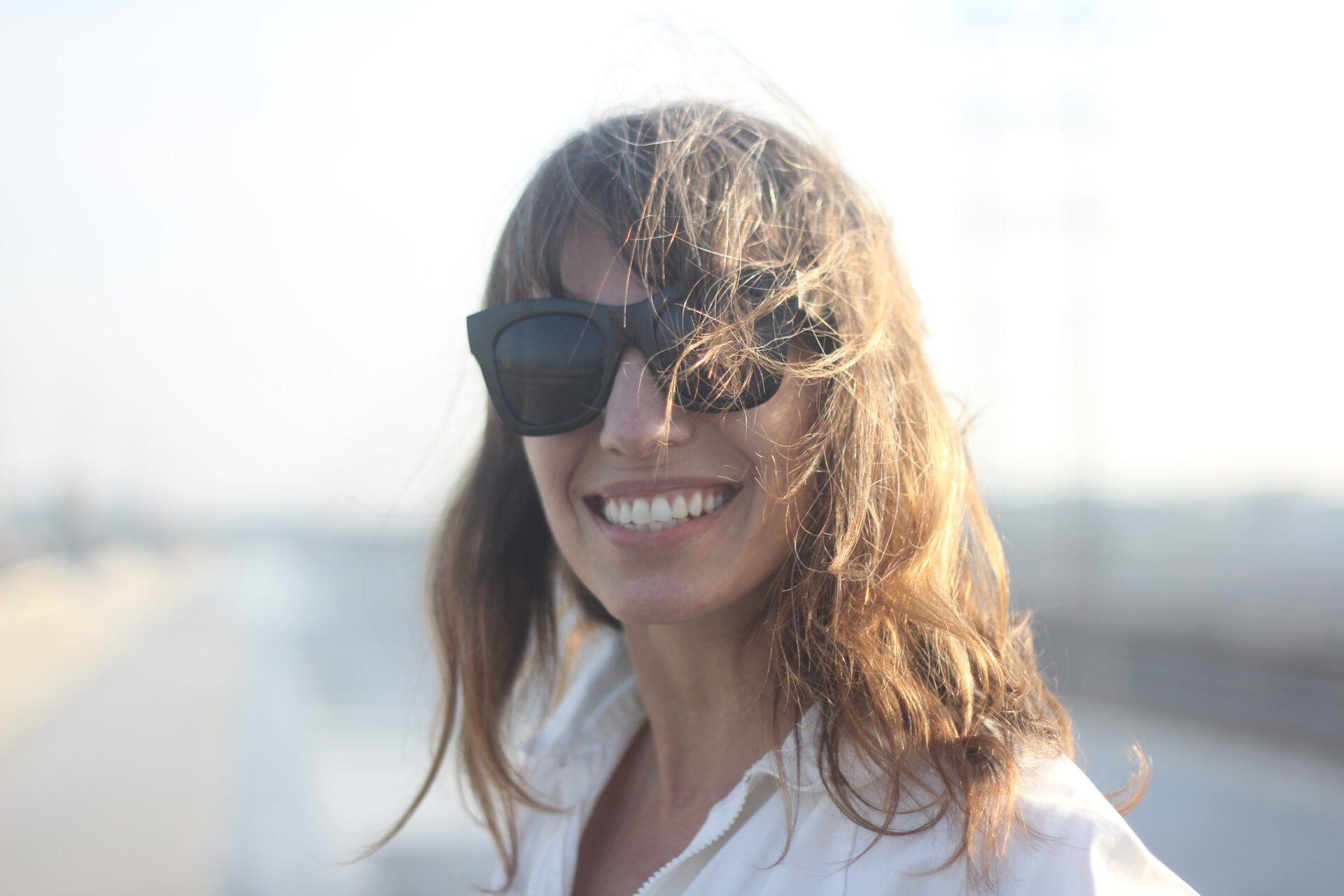 Projects Margot is currently involved in at Studio MLA:
MESQUIT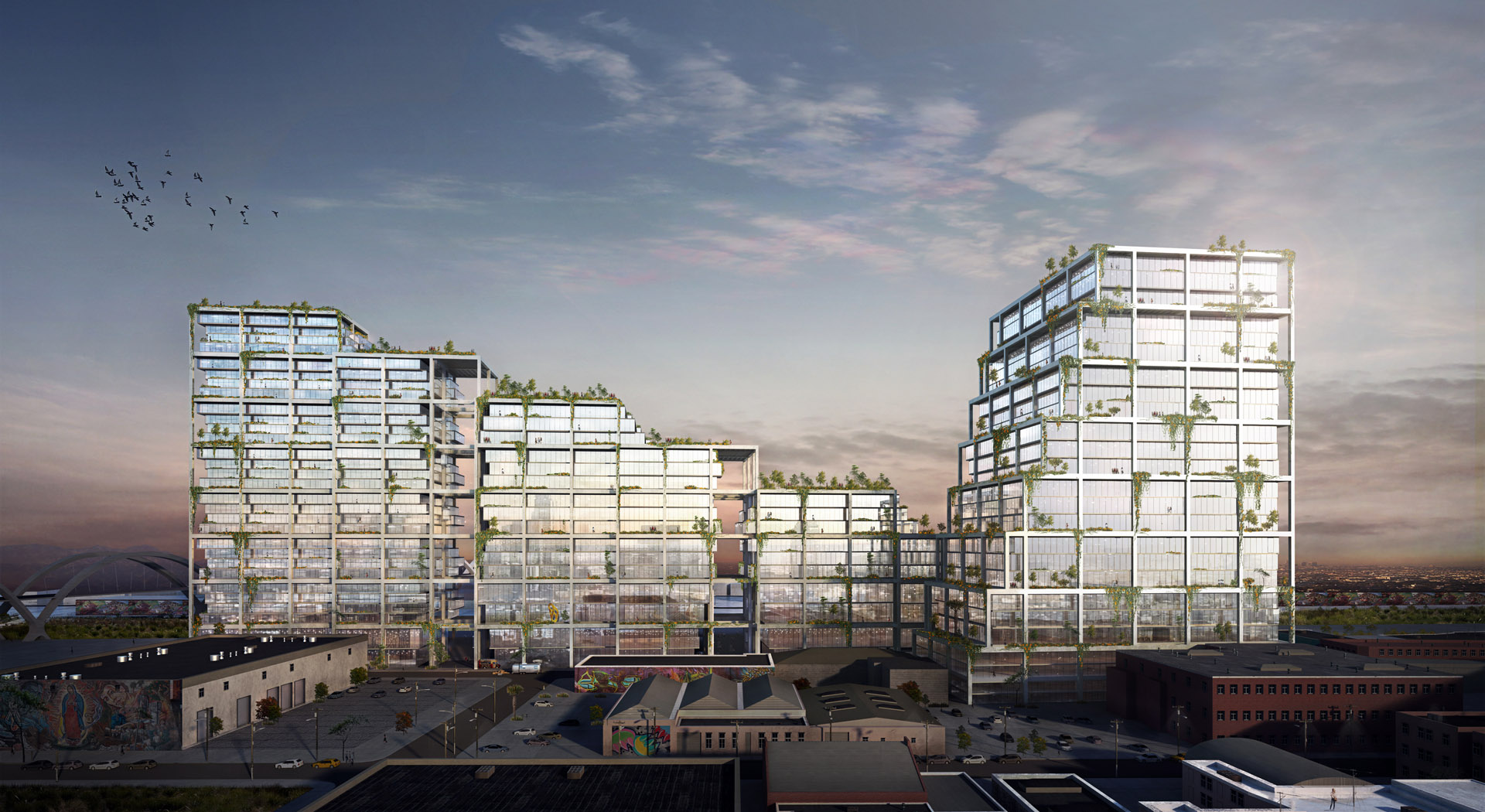 FAB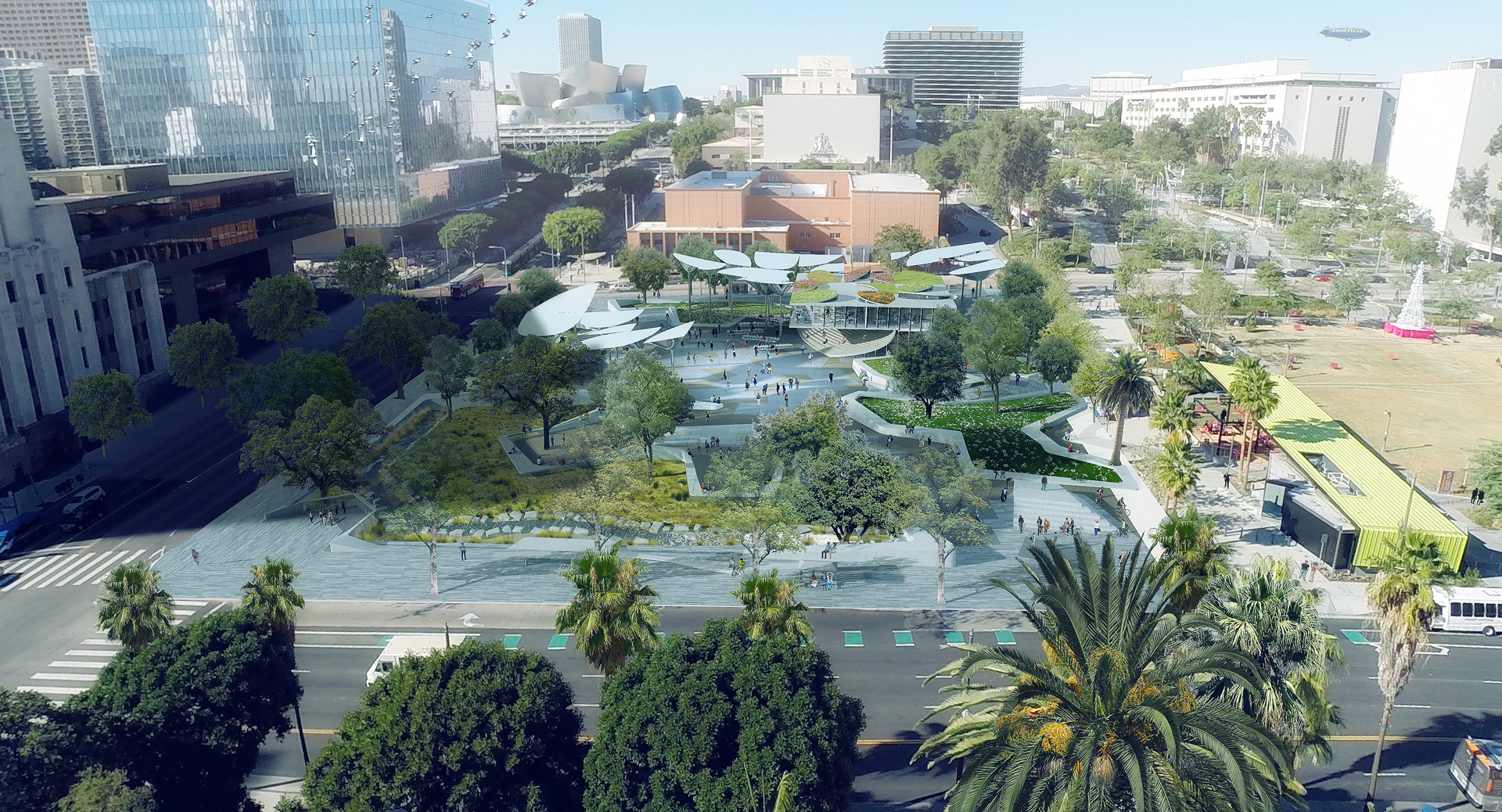 Piggyback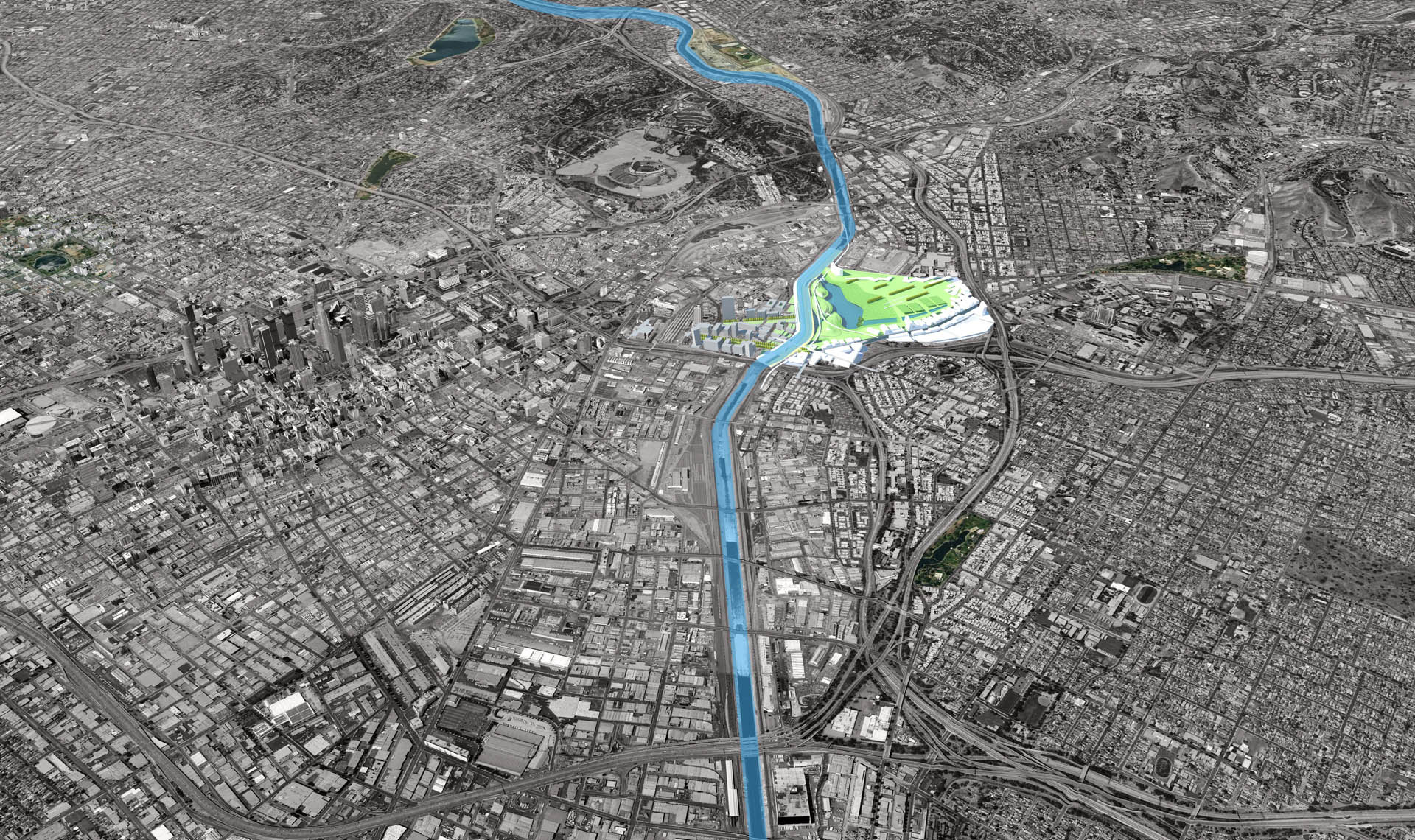 Union Station Master Plan