Stories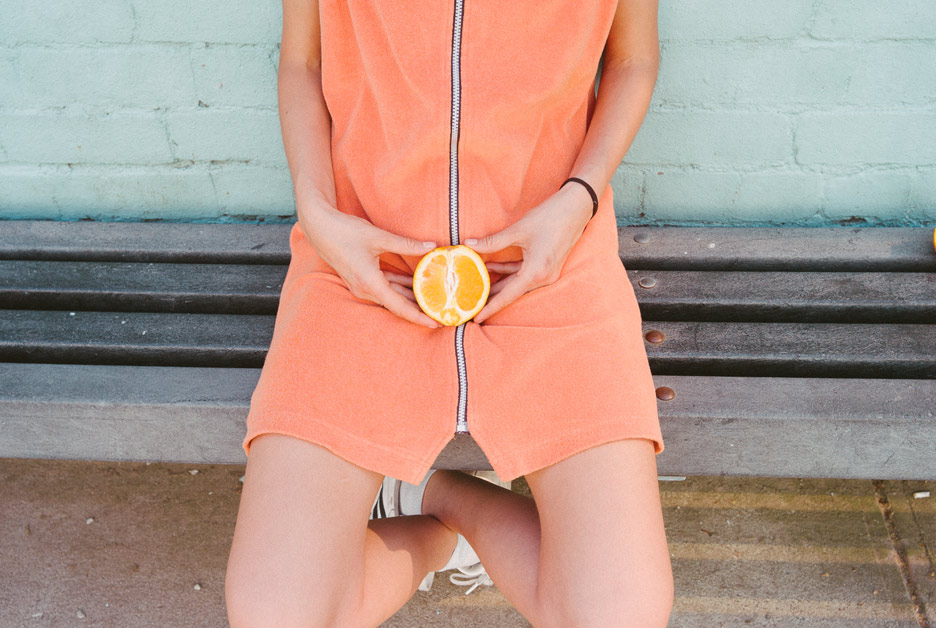 Off the Grid Artist Series: Banoffee
Words: James Waldersee
Photos: Marlee Pasinetti
In the lead-up to Off the Grid, Finding Infinity will be introducing you to the artists from the festival each week. Telling you the stories of our conversations. Our question, that will string these stories together is: can a party transform a city?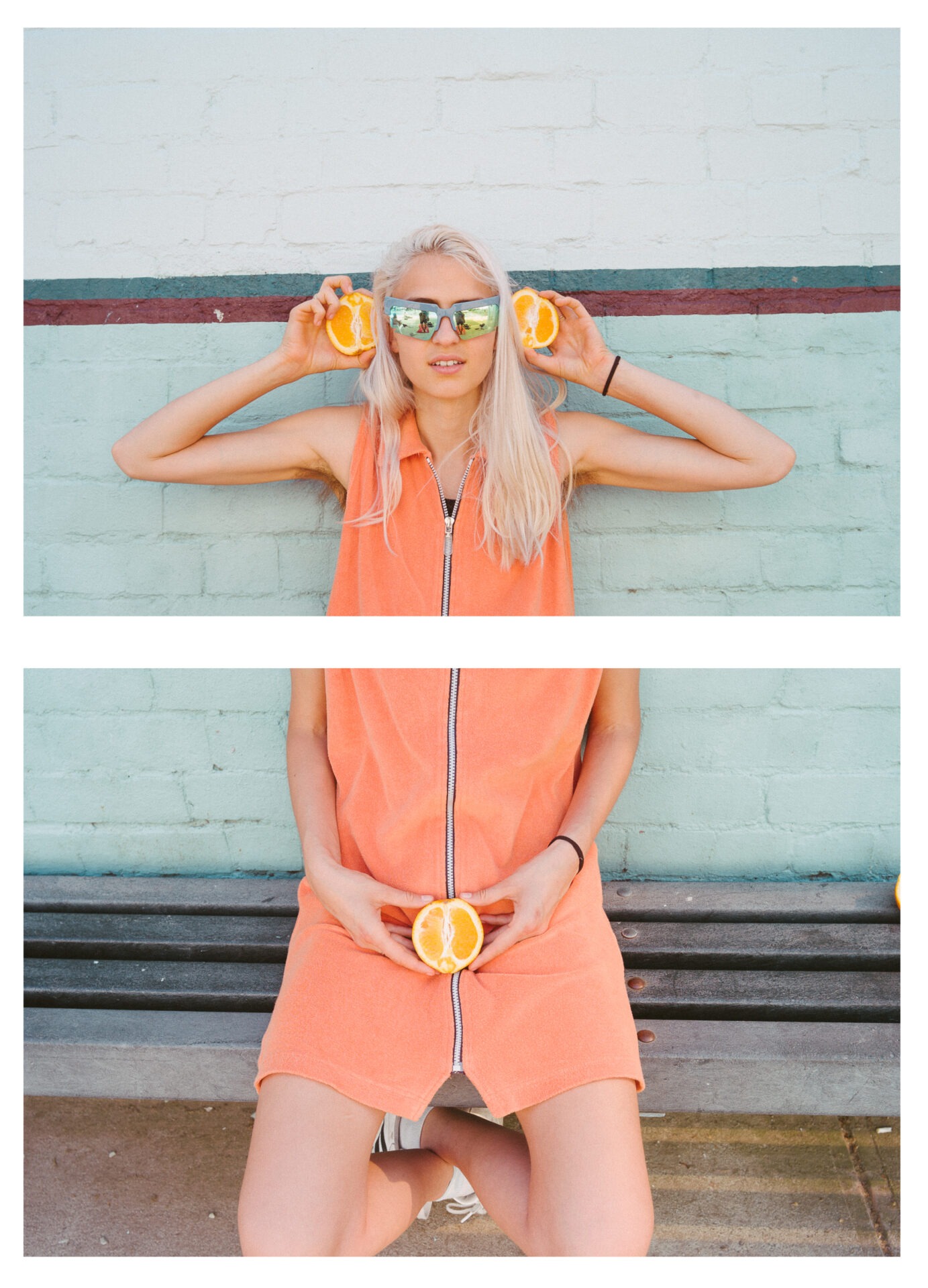 We couldn't think of a better place to start than with the positively-charged Banoffee. On a Spring Day down at the Fitzroy Pools, we had a chat about Off the Grid, the influence of parties and her view on Australia's place in a transitioning world. All the while we enjoyed the weather, had a swim or two, and ate an orange.
It was a steamy, sunny afternoon. Banoffee had just played a big show the previous night for Melbourne Music Week. She was ready to relax. We narrowed down our options of where to meet throughout the afternoon. As the temperature climbed we finally agreed on the Fitzroy Pools. It was busy there too, with everyone getting ready for the summertime. We found a nice spot. For me it was a swim first, talk second situation, but she had some great words to share. And always a pleasure.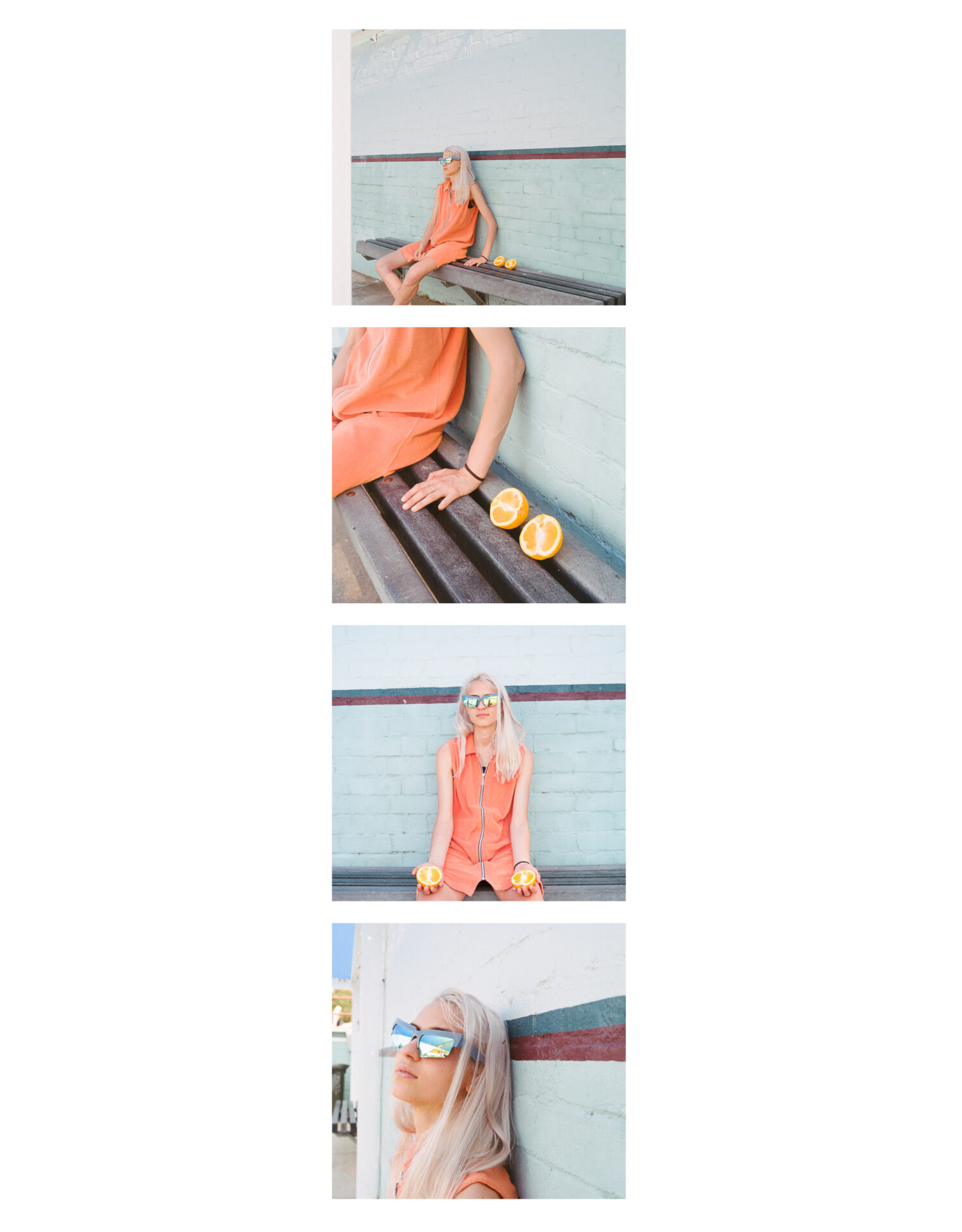 There's no need to rush into things at the poolside. We talked about her show the night before. She told me she had a great time but there was a bit of a hangover involved today. It was a long evening. And also a sell-out at one of Melbourne's premier celebrations of its thriving music scene.
I then kicked it off, with the main question from our artist series, "do you think a party, or a series of parties, can transform a city?"
"Yes," she pondered, "but I've never seen it happen in a good way."Off the Grid is a 'solar-powered festival to power the city of Melbourne.' Through music and community people will experience the solutions of infinite resources. It's definitely a good thing.
"I've seen parties that make a city feel dangerous, unsafe," she continued. I had never thought of it that way. Parties can go wrong of course, and subsequently they can be the talk of town – any marketing, is good marketing. However she also said, "it's really cool to have a party that respects the area around you, that doesn't just concentrate on the individual."
I asked, "do you see a world that's transitioning to self-sufficiency, to renewable energy?"
"I see other countries way ahead," she replied. "It confuses me." Banoffee wonders why Australia is so far behind considering our relationship to the land, the appreciation of the natural, and our knowledge of resources. To her, Off the Grid is an amazing initiative. "All the big festivals, like Splendour or Laneway, the ones with the money to do something, can see this is possible," and make it happen.
"At Off the Grid, what is something people will experience that will create change?"
"When people see these artists, these electronic musicians. It's high-voltage, and all of it coming from solar-panels," she answered. People will be able to feel that it's already possible to use renewables.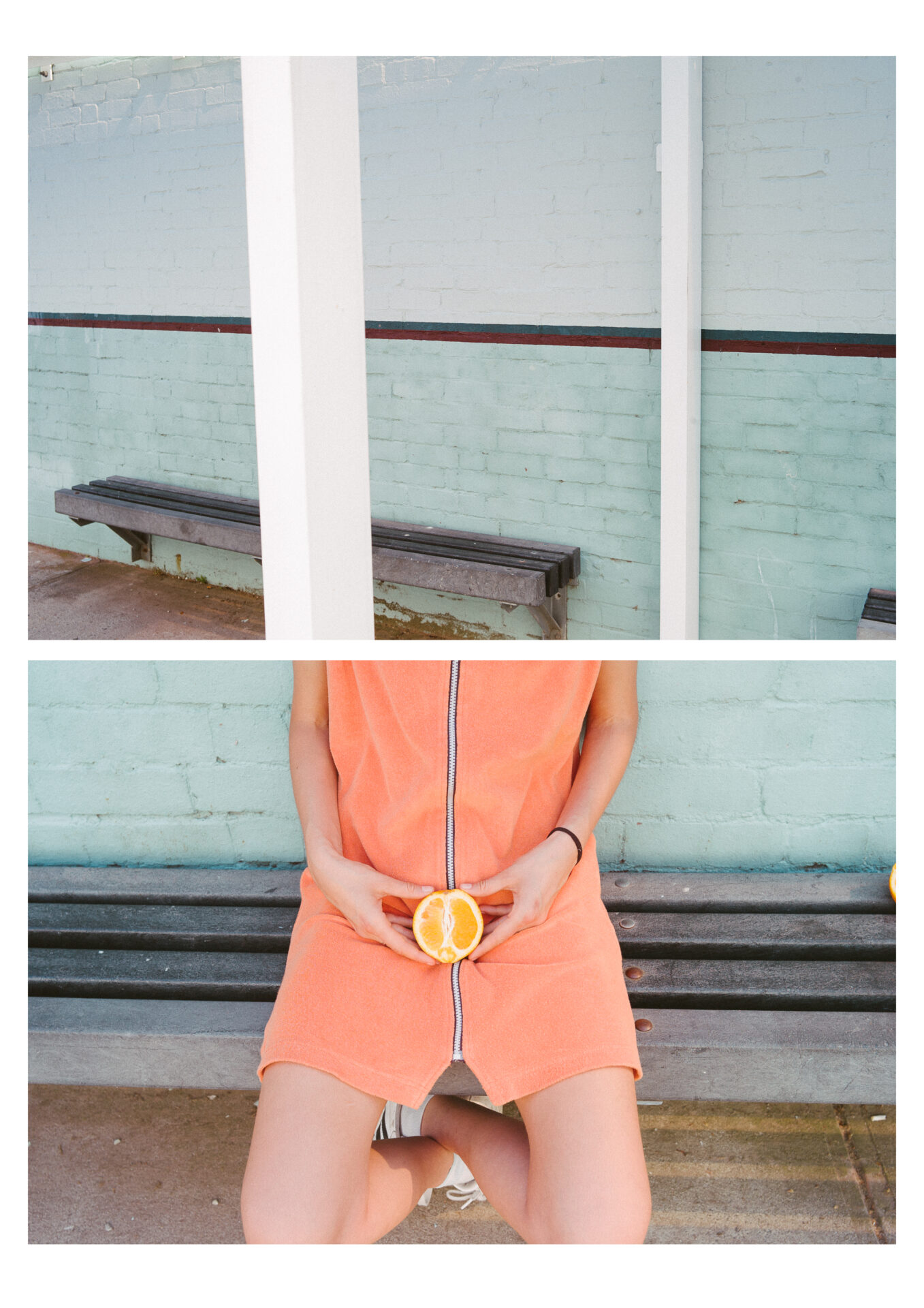 "Who are you looking forward to seeing at Off the Grid?"
"Tornado Wallace, he's always everywhere and I've never had the chance to see him play."
Banoffee would be the first to tell you that she doesn't understand any of the technicalities concerning renewable energy. Nevertheless, this festival isn't so much about that. It's for the people, to experience the technology, and to create a new connection between music and the sun. We stayed at the pool for a bit longer and talked about the beach, family holidays and how a pink swimming cap failed to keep her hair dry.
All the updates and information about Off the Grid can be found here:
https://www.facebook.com/events/1055266697840539/
Tickets available here: