Stories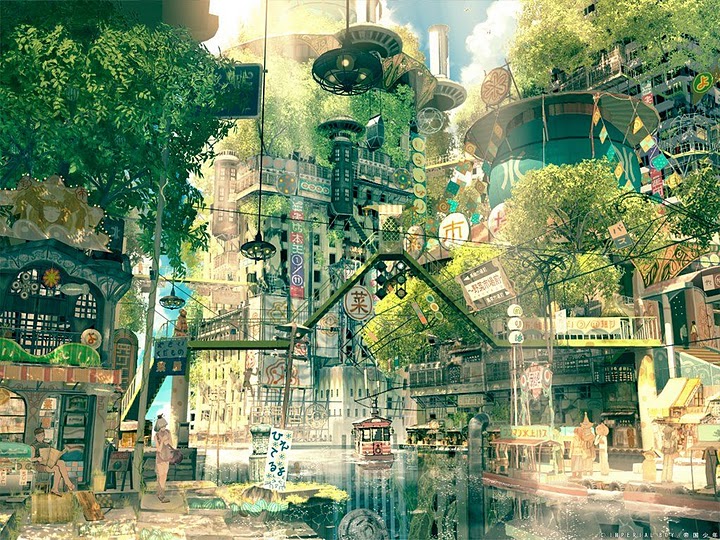 Off The Grid: Can A Party Transform The City?
Words: James Waldersee
"Can a party, or a series of parties, transform a city?" I asked.
Wax'o Paradiso's Andy Hart replied, "depends on what you mean by transform?"
"Off the Grid wants to transform the city of Melbourne to run on renewable energy as fast as possible. It sees that it's already happening but it wants to speed up the transition."For the last several weeks Finding Infinity has been interviewing the artists of Off the Grid – Banoffee, Sui Zhen, Tornado Wallace and Wax'o Paradiso – asking each of them, 'can a party transform a city?' Their responses vary. But so did their knowledge of what Off the Grid is trying to do. What can be heard in their answers, however, is a sense of positivity and unknown potential that clearly rings throughout.
Off the Grid is a solar powered festival aiming for zero waste. 100% of the profits are going to a renewable energy project which will generate further profits to fund future parties and projects. It's not hard to see the positivity therein. Nevertheless we asked, aside from the specifics of Off the Grid, can a party as a function, be a mechanism for change?
Tornado Wallace saw parties not as a vehicle for transformation but rather that they will change in their own right because "cultural norms need to be adjusted." He knows he's sometimes cynical, but he is intrigued by Off the Grid. "Parties are reserved for mindless hedonism and excessive self-indulgence," he says . Yet this party is different. It wants to connect the people with renewable technology by experiencing a festival powered by the sun.
And it's not just the ticket holders who will experience the connection either. Ed Fisher from Wax'o Paradiso mentioned, "the response has really been amazing," and not only by those attending but by promoters also. "I've had calls from other promoters asking to share the solar powered technology for events they want to do, and into the future as-well."
"I think it's going to be about accessibility to that infrastructure," Andy added. On one hand a party is all about the logistics of making it happen, and Off the Grid wants to change that too. But on the other, as Waxo's Simon TK concluded, "parties generally contribute to the landscape of a place, a lot of people define places by how people express themselves and how they use their down time, their leisure time." This festival strives to connect with the people to then transform the landscape. The world is transitioning to run on infinite resources and the only barrier is us. "It's not our problem, it's our opportunity."
A party "can build community and give people a shared experience," says Sui Zhen, "which is important to building culture." Through community we can transfer the ideas that create change, and build a new culture that's inherently connected to renewable technology and self-sufficiency.
Banoffee has seen parties influence a city too, and believes a party can transform. "But I've never seen it happen in a good way," alluding to her own experiences of seeing parties become destructive. And sometimes dangerous. "It's really cool to have a party that respects the area around you," she said, "that doesn't just concentrate on the individual."
Off the Grid will create change from within. From the first ticket buyer to the unassociated promoter, from the forecourt of the ACCA to the entire city of Melbourne. It's a party to transform the city. Be a part of this transition and join Off the Grid on the Summer Solstice, December 22nd. Because "music sounds better when it comes from the sun."
Off the Grid 2015:
Tickets Available Here
RSVP Here
Volunteers Apply Here