Stories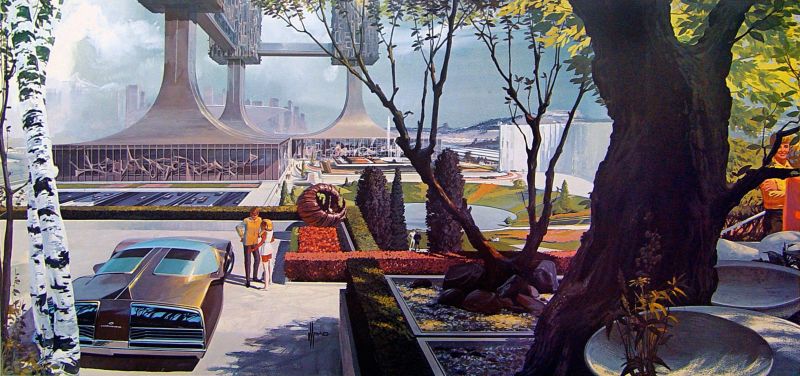 The Future Arrived: Zero Waste
Words: James Waldersee
Imagine a future without waste, where everything that we consume exists solely within in an infinite, never ending loop. Where every single product is either entirely reusable, recyclable or biodegradable. And better yet, picture a future where we can live out our lives avoiding the consumption of products altogether.
Off the Grid believes that future is not only possible, but will be doing their best to bring you that vision on December 22nd, 2015. This music festival is aiming for zero waste while simultaneously providing the party. It sounds easy enough – to go without creating waste for one day – but there has been a lot of thought put into designing the vision so that it is logical, and basically gives everyone the freedom to go all the way with ten hours of drinking, eating and dancing, and without sending 1 piece of material to landfill.
"The best way to reduce waste is to not create it." Be thoughtful about what you bring to the event, only what you must, because the idea is that what comes in with you must leave with you too. There won't be any facilities to rid yourself of everyday waste. But it's a festival, so what about food, drinks and smokers waste?
There will be three types of bins only: Organics, Cigarette Butts and Cigarette Packaging bins. Off the Grid food vendors will be supplying biodegradable containers, cutlery and napkins etc. and combined with all other organic waste like food, all compostable waste will be taken to a farm for processing.
The cigarette butts and cigarette packaging will be recycled, whereby the materials will be used to make new products including park benches, rubbish bins and crates. All of the ash will be composted.
It is important that there is no cross contamination of waste types, so to help Off the Grid will have Waste Watchers on the Ground. A team dedicated to wandering around the site answering any questions one may have, identifiable by their white t-shirts, waste watcher cards and black lanyards.
The festival is also working with an organisation called Wash Against Waste who eliminates the need for disposable cups by cleaning reusable ones. A punter, for example, will go to the bar and buy a drink, pay a $3.00 deposit for a cup, and is able to use it each time a new drink is purchased before returning it and receiving the deposit back. Wash Against Waste will do their part by minimising water usage and keeping them all clean.