Stories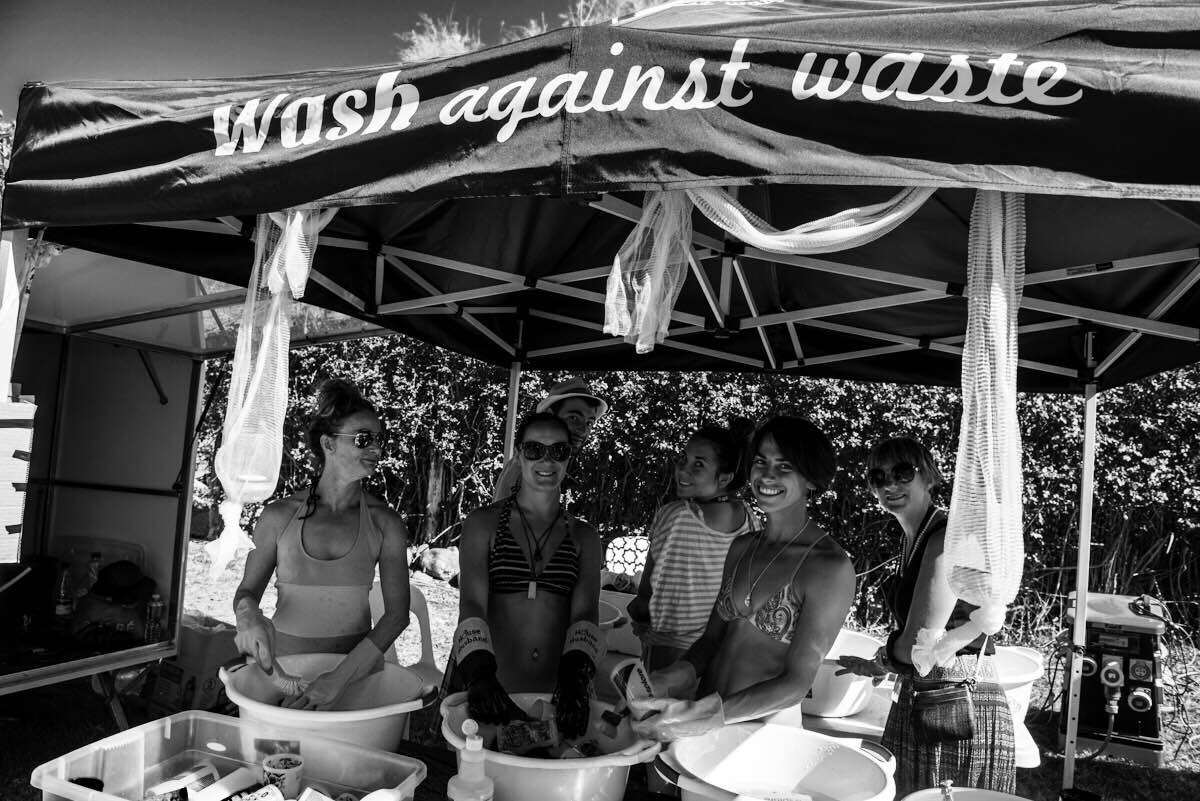 Transform The City
Words: James Waldersee
Off the Grid is doing something that no-one else has ever done before. The festival needs all the help it can get. It will be solar-powered and aiming for zero waste. And a big party too. It is rapidly growing closer to its own capacity because it is here to push the envelope and break the rules of what is considered normal. An energy revolution is already underway and "every revolution needs an army."
At Off the Grid, the volunteers will also embody the idea that every individual can make a difference. It's a festival to transform a city and they want the volunteers to be part of it. The music will build the community, and through community meaningful change will happen.
A volunteer will learn the ideas behind the party, and use their own experiences with the solutions to teach others – so that they may do so as well. Spreading it throughout the city. But without their work the event won't run, the purpose will never be actioned. Nobody will be blown away. That is why it is so important that the festival has 60 volunteers on the day.
Off the Grid respects the efforts and commitment of the volunteers by sharing with them responsibilities and trust – there are no deposits, and a free ticket in return for 3-5 hours of work. And some kind of hat. The roles are:
Gate/Ticketing: Assist gate manager with processing tickets, sales enquiries, giving stamps and directing patrons to information.
Crowd Control/Security: Ensuring a steady flow of foot traffic in and out of the venue, assisting security with disposal of prohibited items, monitoring festival borders and general welfare of patrons.
Info Tent/Operations: Assisting patrons with general enquiries and liaising with festival managers to solve any issues, assisting volunteer manager with sign in and sign out of volunteers, administering lost and found procedure.
Waste Watchers: Patrolling the festival encouraging patrons to comply with the zero waste policy, and completing clean up duties where required.
Wash Against Waste: Play an important part in washing reusable cups for patrons so they can enjoy our zero waste bar facilities.
Post Festival Cleanup/Sorting: Assisting managers after the event in collecting and sorting any items that have been discarded incorrectly by patrons and making sure compost and recyclable materials are ready for pick up by contractors.
Bump In/Bump Out: There may be some positions available assisting staff with the set up and pack down of the event on the Monday and Wednesday.
Help Off the Grid to transform the city. Empower the people. Be there, be part of it, push the limits and have an unforgettable party. Follow the links below:
Volunteers Register Here
Tickets Available Here
RSVP Here